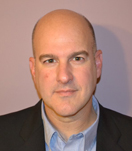 Dan D'Allaird, Psy.D
I provide individual, couples, and family therapy for children adolescents, and adults. I enjoy providing therapy for a variety of presenting concerns, including emotional, behavioral, and developmental difficulties for children and adolescents; relational problems; parenting challenges; problems associated with anxiety and depression; traumatic experiences; and grief and loss.
I also conduct psychological assessments for children, adolescents, and adults. These assessments cover a wide range of referral questions, including psychological diagnosis, treatment and disposition planning, cognitive and emotional functioning, attention and behavioral problems, pre-bariatric surgery assessments, and parenting issues.
I am a graduate of the Minnesota School of Professional Psychology (now Argosy University), the University of Virginia, and Colgate University. I have been licensed in Minnesota as a clinical psychologist since 2002. I serve on the Board of Directors for the Duluth Library Foundation, judge entries for the Minnesota Book Awards, and provide leadership coaching in the Blandin Community Leadership Program and the Blandin Reservation Community Leadership Program. I live in Duluth with my wife and two children.
Tenure at DPC: 11 years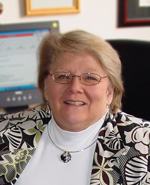 Mitzi Doane, Ph.D
I was born and raised in New England.  I attended St. Bonaventure University for my undergraduate training and received my Ph.D in psychology from Vanderbilt University in 1978.  I have been employed full time as a professor of psychology and health education at the University of Minnesota Duluth since 1978.  During those years, I have also been a department head and dean.
My areas of expertise include eating disorders, sexual behavior and gender issues.  I have written one book and 11 research articles in these and other areas.  I utilize a  cognitive-behavioral approach in therapy. This means I aid people in changing their negative behaviors and thoughts in order to become healthier.  I have been licensed as a clinical psychologist in Minnesota since 1981.  I do individual, family, and couples counseling in such broad areas as anxiety, depression, and post traumatic stress.  I also run a group for special needs adult males who are struggling with sexual issues. I have been married since 1984 and have two grown children.
Tenure at DPC: 17 years
Rich Duus, Ph.D
I have practiced psychology in the Duluth area since 1987. My undergraduate college work was done in Sioux Falls, South Dakota at Augustana College after which I spent some time in military service which I finished in 1971 as a Captain. I then went to Eastern Washington University which was finished in 1975 with a Master's of Science in psychology, and went from there to Logan, Utah where the Ph.D. in behavioral psychology was completed in 1982. I worked 4 years in Brainerd, Minnesota at the Brainerd Regional Treatment Center, and then in Grand Rapids, Minnesota. My work there was in the Northland Mental Health Center until, in 1987, I took a position in the Behavioral Health Unit of the Duluth Clinic which has since merged to become SMDC. Remaining in that position for about 9 years, in 1996 I opened a private practice office which was initially called the Duluth Psychological Services, and by the next year became the Duluth Psychological Clinic, dedicated to using current psychological research and theory. Affiliations with the hospitals are maintained to assist in consultations and client-patient care.
The focus of my psychological practice has been generally within a cognitive behavioral psychotherapy framework, but also with what is generally referred to as ego state therapy. In addition, I frequently do behavioral consultation with children and adult special needs populations with group and foster homes. Much of my practice has been focused on in depth psychological evaluations, sometimes as much as 50 percent of the practice. More recently, I am doing fewer evaluations. Specialty areas include biofeedback, clinical hypnosis with psychophysiological disorders as well as within a more standard psychotherapy format, relaxation, integrating and using meditation for assisting people in working through their problems, mindfulness in psychotherapy as well as daily living, relaxation and imagery. Some problems I have worked with include anxiety, depression, obsessive compulsive disorder, couples therapy, chronic disorders such as multiple sclerosis and chronic fatigue syndrome, habit disorders, behavioral disorders, anger issues, Attention Deficit Hyperactivity Disorders, Post Traumatic Stress problems, and pain management.
Dr. Duus is semi-retired and is accepting new patients on a case-by-case basis. Please call the office to inquire about his availability.
Tenure at DPC: 21 years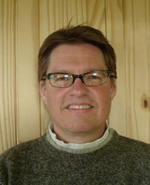 Douglas Heck, Ph.D
I was born and raised in Kansas, and in 1980 completed my undergraduate degree through Emporia State University.  In 1988 I graduated from the University of North Dakota with a Ph.D. in clinical psychology.
After starting my career at the University of MN Dental School, and the Partial Hospital Program at Abbott-Northwestern Hospital, I worked for 13 years at MINCEP Epilepsy Care in Minneapolis.  While there, I was part of a medical team providing care for people with epilepsy or related conditions, and was active in research, teaching, and consultation with health care professionals around the world.
I was a clinical assistant professor with the University of MN for 10 years, and adjunct assistant professor at St. Mary's University for 8 years.  I moved to Duluth in 2000, joined DPC, and began working in the Rehabilitation Program at St. Luke's Hospital.
I greatly enjoy my work and the wonderful environment here at DPC.  For most of my career, I have provided care for clients experiencing medical problems, including brain injury, stroke, seizures, multiple sclerosis, dementia, Parkinson's Disorder, and other chronic conditions.  I regularly collaborate with physicians, nurses, various therapists, family members, teachers, and others in a team approach to treatment.   Using current psychological theory and practice, I assist clients as they strive to cope with, improve and heal their physical, mental, and spiritual health.
Tenure at DPC: 18 years
For more information about our services, mission, and staff, please page through this website or call 218-722-2005.